She lived in the graveyard like a tree. At dawn she saw the crows off and welcomed the bats home. At dusk she did the opposite. Between shifts she conferred with the ghosts of vultures that loomed in her high branches.
Then he narrowed his blindgreen eyes and asked in a slygreen whisper: 'Tell me, you people, when you die, where do they bury you? Who bathes the bodies? Who says the prayers?'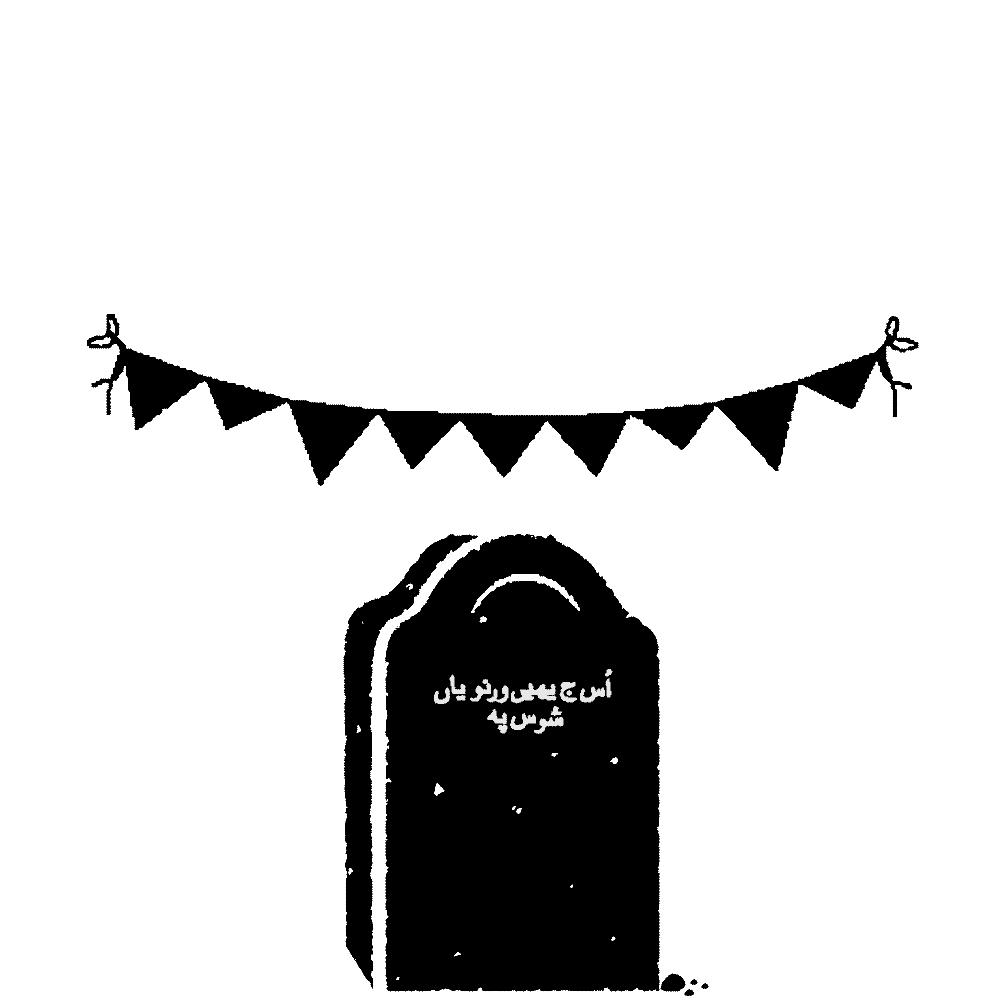 She was the fourth of five children, born on a cold January night, by lamplight (power cut), in Shahjahanabad, the walled city of Delhi. Ahlam Baji, the midwife who delivered her and put her in her mother's arms wrapped in two shawls, said, 'It's a boy.'
It was only after she noticed a translucent old man with dry, papery skin and a wispy beard of spun light sitting in a corner, rocking back and forth, weeping silently as though his heart was broken, that Jahanara Begum allowed her own tears to fall. This is my son, Aftab, she whispered to Hazrat Sarmad. I've brought him here to you. Look after him. And teach me how to love him.

The head which today proudly flaunts a crown
Will tomorrow, right here, in lamentation drown
In that setting, Anjum would ordinarily have been in some danger. But her desolation protected her. Unleashed at last from social protocol, it rose up around her in all its majesty – a fort, with ramparts, turrets, hidden dungeons and walls that hummed like an approaching mob.
She rattled through its gilded chambers like a fugitive absconding from herself. She tried to dismiss the cortège of saffron men with saffron smiles who pursued her with infants impaled on their saffron tridents, but they would not be dismissed.
It was peacetime.
Or so they said.
All morning a hot wind had whipped through the city streets, driving sheets of grit, soda-bottle caps and beedi stubs before it, smacking them into car windscreens and cyclists' eyes. When the wind died, the sun, already high in the sky, burned through the haze and once again the heat rose and shimmered on the streets like a belly dancer.
She appeared quite suddenly, a little after midnight. No angels sang, no wise men brought gifts. But a million stars rose in the east to herald her arrival.
Sooti rahu baua, bhakol abaiya
Naani gaam se angaa, siyait abaiya
Maama sange maami, nachait abaiya
Kara sange chara, labait abaiya
Sleep, my darling, sleep, before the demon comes

Your newly tailored shirt from mother's village comes

Your uncle and auntie, a-dancing they will comes

Your anklets and bracelets, a-bringing they will comes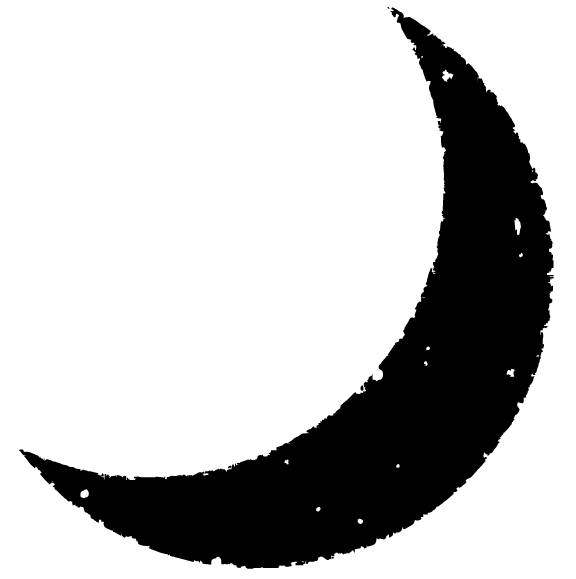 Soon the Beloved would ride into Delhi. His people, wearing paper masks of his likeness, would carry him on their shoulders chanting his name – Lalla! Lalla! Lalla! – and place him on the throne.
The last person to see the baby was Dr Azad Bhartiya, who had just entered, according to his own calculations, the eleventh year, third month and seventeenth day of his hunger strike.
"I try my best to tell the truth, so I should clarify that the Doctor part of my name is actually pending, like my PhD. I'm using that title a little bit in advance only in order to make people listen to me and believe what I say."
The police registered a case under section 361 (Kidnapping from Lawful Guardianship), Section 362 (Abducting, Compelling, Forcing or Deceitfully Incuding a Person from a Place), Section 364 (Wrongful Confinement), Section 366A (a Crime Committed against a Minor Girl Who Has Not Attained Eighteen Years of Age), Section 367 (Kidnapping in Order to Cause Grievous Hurt, Place in Slavery or Subject the Kidnapped Person to Unnatural Lust), Section 369 (Kidnapping a Child under Ten Years of Age in Order to Steal from Them).
A horse's hooves echoed on an empty street. Payal the thin day-mare clop-clipped through a part of the city she oughtn't to be in. On her back, astride a red cloth saddle edged with gold tassels, two riders: Saddam Hussain and Ishrat-the-Beautiful. In a part of the city they oughtn't to be in.
The woman rocked her as she watched the horse and its riders exit the lane.
She could not remember when last she had been this happy. Not because the baby was hers, but because it wasn't.
"It's cold. One of those dim, dirty winter days. The city is still stunned by the simultaneous explosions that tore through a bus stop, a café and the basement parking lot of a small shopping plaza two days ago, leaving five dead and very many more severely injured. It will take our television news anchors a little longer than ordinary folks to recover from the shock."
"Normality in our part of the world is a bit like a boiled egg: its humdrum surface conceals at its heart a yolk of egregious violence.
…As long as the centre holds, as long as the yolk doesn't run, we'll be fine. In moments of crisis it helps to take the long view."
…I have constructed myself around her. Not around her perhaps, but around the memory of my love for her. She doesn't know that. Nobody does, except perhaps Naga, Musa and me, the men who loved her.
He read it, or rather spelled it, aloud over the phone:
G-A-R-S-O-N
H-O-B-A-R-T
Rasoolan's voice, still searching for her scattered pearls, filled my head: Kahan mein dhoondoon re? Dhoondhat dhoondhat paura gaeli Ram…
This time around we were the drug dealers. He was our addict. In a few years he rose to become a star reporter and a sought-after security analyst in the media firmament.
I had never seen Naga look so disconcerted, so anxious. He held Tilo's hand right through the evening. Musa's ghost was wedged between them. I could almost see him – short, compact, with that chipped-tooth smile and that quiet air of his. It was as though the three of them were getting married.
"I was never entirely sure what the relationship between Musa – Musa Yeswi – and Tilo really was. They were quiet with each other in company, never demonstrative. Sometimes they seemed more like siblings than lovers."
There was a gentleness to Musa, a serenity, which I liked, although it was probably those very qualities that coalesced into something dreadful later on.
The spotted owlet on the street light ducked and bobbed with the delicacy and immaculate manners of a Japanese businessman. He had an unobstructed view through the window of the small, bare room and the odd, bare woman on the bed.
Her part in the story had been written. But not by her. By whom, then? Someone.
The Reader's Digest Book of English Grammar and Comprehension for Very Young Children By S. Tilottama
A baby gecko walked unsteadily across the floor. It stopped a few feet away, lifted its big head and regarded her with bright, oversized eyes. She watched it back.
'Hide!' she whispered. 'The vegetarians are coming.'
Ever since she was old enough to insist, she had insisted on being called Miss Jebeen. It was the only name she would answer to. Everyone had to call her that, her parents, her grandparents, the neighbours too. She was a precocious devotee of the 'Miss' fetish that gripped the Kashmir Valley in the early years of the insurrection.
Death was everywhere. Death was everything. Career. Desire. Dream. Poetry. Love. Youth itself. Dying became just another way of living. Graveyards sprang up in parks and meadows, by streams and rivers, in fields and forest glades. Tombstones grew out of the ground like young children's teeth.
Where is he?
I don't know.
Who are you?
Gulrez. Gulrez. Gulrez Abroo. Gulrez Abroo.

Each time he told the truth they hit him harder.
His wails speared clean through her body like javelins and drifted across the lake.
Word spread quickly in the poorer quarters that a clever woman had moved into the graveyard.
"When you will receive this letter I will be already killed…
My comrade Suguna knows to send this letter to you when she hears that I am no more. As you know we are banned, underground people, and this letter from me you can call as underground of underground, so it will take minimum five or six weeks to come to you through a safe channels."
Thankyou Comrade for reading this.
Red Salute! Lal Salam!
Revathy

'LAL SALAAM ALEIKUM'
Fearless . . . staggeringly beautiful—a fierce, fabulously disobedient novel . . . so fully realized it feels intimate, yet vibrates with the tragicomedy of myth . . . Roy is writing at the height of her powers. Once a decade, if we are lucky, a novel emerges from the cinder pit of living that asks the urgent question of our global era. Roy's novel is this decade's ecstatic and necessary answer." John Freeman, The Boston Globe